Welcome to Our School
At Langley Primary School, we strive to create the best possible learning environment for every child, celebrating their individuality and what they can bring to our school community.
Underpinning our school's dynamic, high-quality learning environment are our values. Our six core values: trust, respect, accountability, integrity, openness and pro-activity define how we relate together and help us to support one another towards excellence.
School is a busy place where learning is not just confined to the curriculum. We learn how to relate to others, how to build a strong community and develop inward characteristics that enable us all to succeed. This is what some of our students think.
I hope that you find the site useful and that you can find all you want to know.
Head Teacher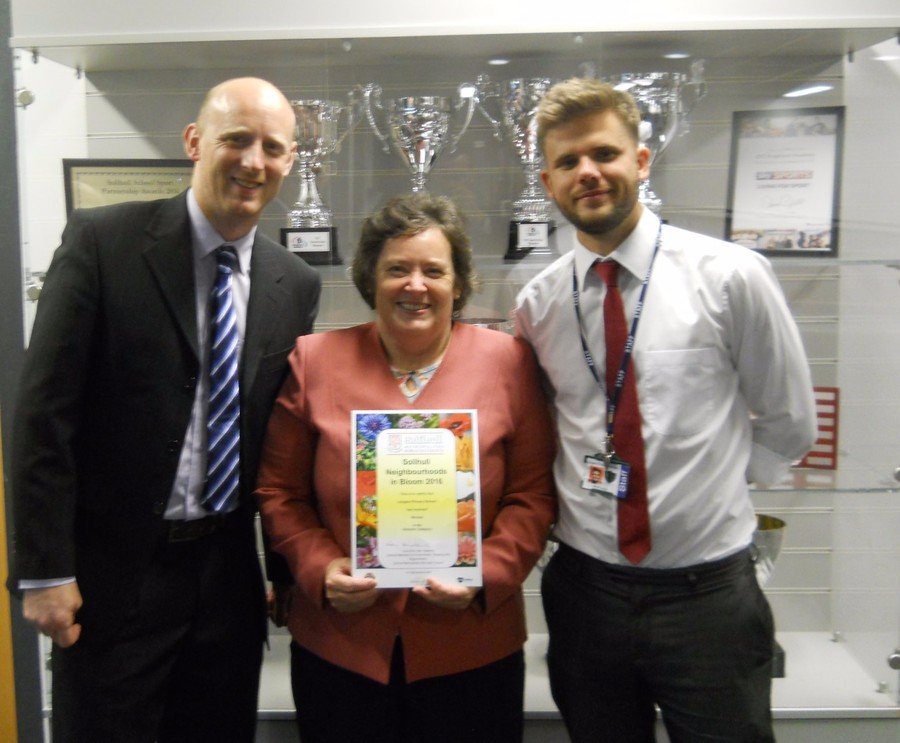 We are delighted to announce our school was awarded the Bronze award for Solihull Neighbour in Bloom 2016.
Congratulations to everyone involved with improving the appearance of the area outside the Key Stage 1 classrooms.
Latest School Calendar Events
Return to School

27

Feb

2017

Book Fair

01

Mar

2017

3:30 pm - 4:00 pm @ Infant Hall

Book Fair

02

Mar

2017

3:30 pm - 4:00 pm @ Infant Hall

Book Fair

03

Mar

2017

3:30 pm - 4:00 pm @ Infant Hall

Last Day of Book Fair

06

Mar

2017

3:30 pm - 4:00 pm @ Infant Hall

Year 2 Mothers' Day Lunch

22

Mar

2017

11:30 am - 12:30 pm @ Junior Hall

Lunch will be served at 11.40am

Year 3 Easter Production

05

Apr

2017

9:15 am - 10:15 am @ Junior Hall

Break up for Easter Holidays

07

Apr

2017

Return to School

24

Apr

2017